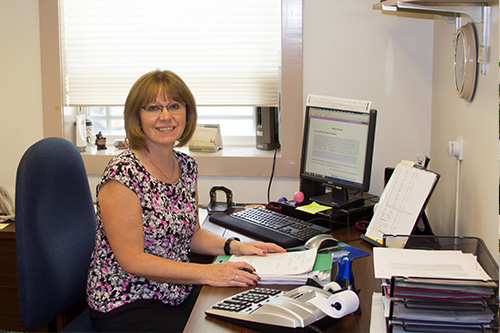 Gouverneur Savings & Loan takes pride in our dedicated, experienced, and friendly loan staff that will explain our loan products and help you decide which product best serves your needs. They will guide you from the first time you speak with them through the loan closing and beyond, answering your questions and offering assurance along the way.
Our loan staff can help you determine how much your budget will allow you to borrow comfortably before you start looking for your new home. We offer a Pre-Qualification Form which you can complete online or with one of our loan staff in person. Most realtors require a Pre-Qualification Letter before they schedule home showings with you.
Loan decisions are made locally.
MPF Program-Competitive Fixed Rate Mortgage Program
Fixed rate
Up to 30-year term
Primary and secondary homes
Purchase and refinance
You will be able to contact your loan officer for questions or concerns as the loan is serviced locally by Gouverneur Savings and Loan.
Fixed Rate Mortgages
Interest rate is based on loan terms of 10 years to 25 years

Maximum loan amount up to 97% for qualified borrowers based on the appraised value or purchase price, whichever is less.

Equal monthly payments
Purchase, refinance, and construction loan products
Primary residence, second homes, investment properties
Mortgage Insurance available
No closing cost option for primary residences only
Adjustable Rate Mortgages
Rates based on loan terms of 10 years to 30 years

Maximum loan amount up to 97% for qualified borrowers based on the appraised value or purchase price, whichever is less.

Interest rate is fixed for 1, 5 or 10 years, adjusting annually thereafter with a yearly cap of 2% and a lifetime cap of 6% over initial rate
Purchase, refinance, and construction loan products
Primary residence, second homes, investment properties
Mortgage Insurance available
No closing cost option for primary residences only
Home Equity Line of Credit
Prime + 0 interest rate, floor is initial rate and lifetime cap of 8% over initial rate
Maximum loan amount is based on 80% of the appraised value less current mortgage if applicable.
Monthly payments for draw phase are based on 1/240 of the outstanding balance or a minimum of $100 plus interest, 1/120 for payback phase.
10 year draw/10 year payback
Primary and second homes
No closing cost option for loan amounts $25,000 and over on primary residence only.

�

 Low closing costs for loan amounts under $25,000
Second Mortgages
Interest rate based on loan terms of 5 years to 15 years
Maximum loan amount is based on 80% of the appraised value less current mortgage if applicable
Fixed monthly payment
Low closing costs
Construction Loans
Fixed or adjustable rates
10-30 year term
Maximum loan amount is based on 80% of the appraised value
Mortgage Insurance available
No closing cost option available
12 month construction period
One loan closing
Advances for work completed based on appraiser's inspection